Spotted sticking out of a spoil heap from a gas pipe trench beside the Archive car park at Alconbury the other day, and promptly rescued...
11½" diameter neutral grey painted aircraft hatch.
Outside face, decal long gone but the shadow remains: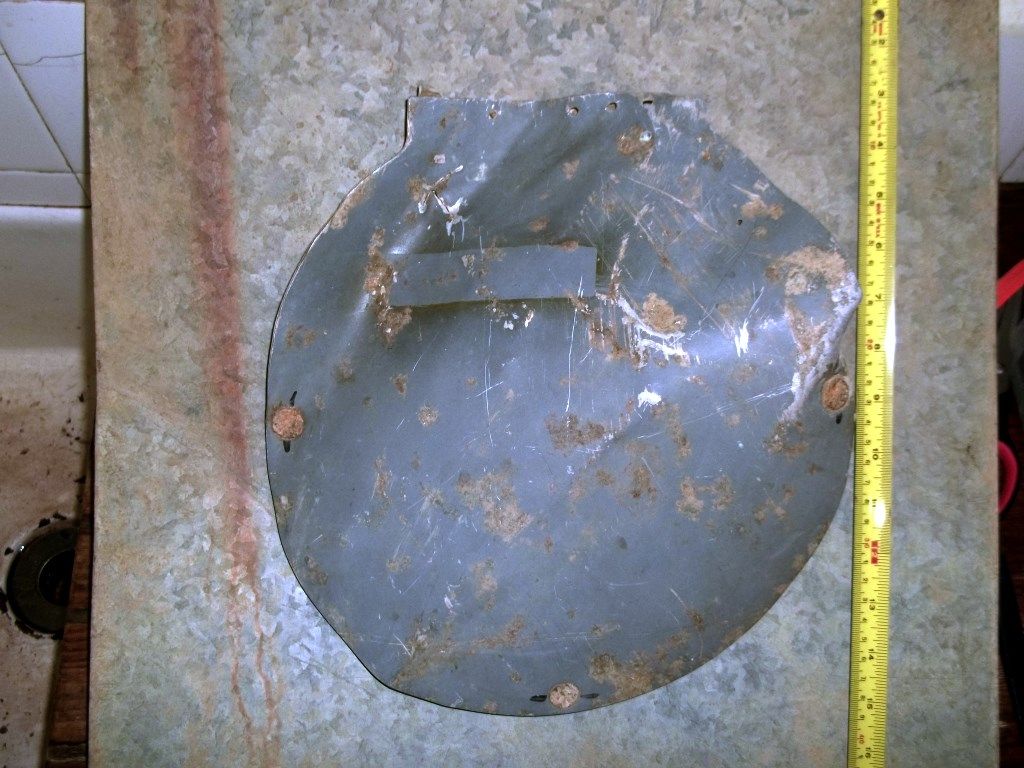 Inner face: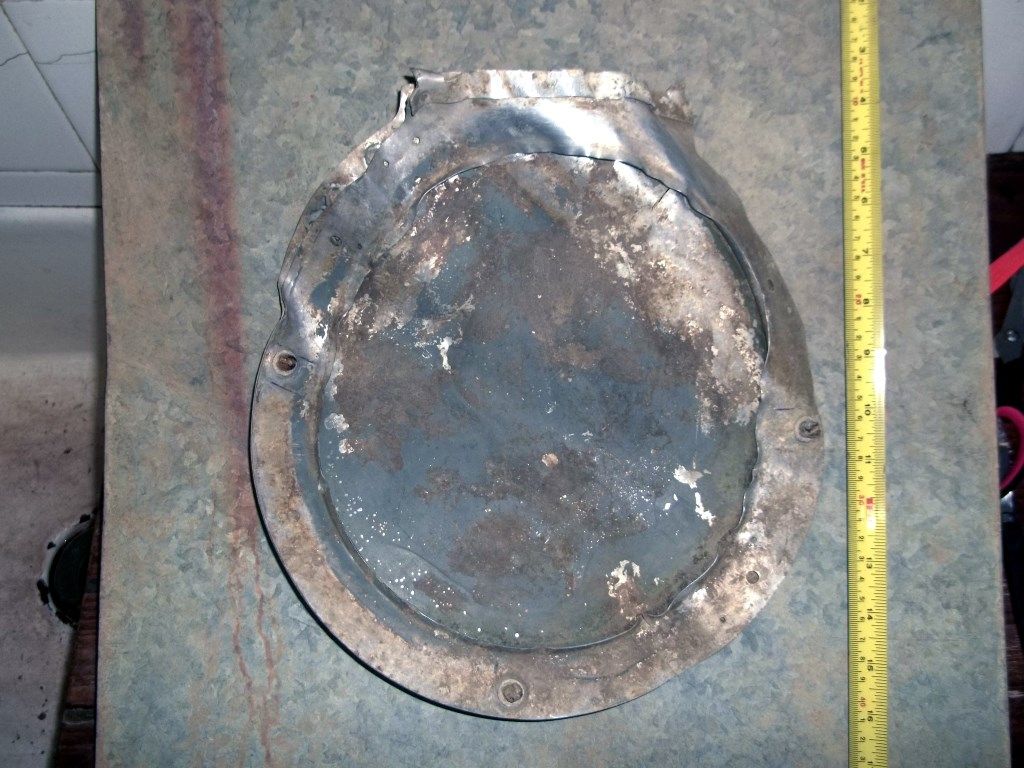 Boeing B-17 part number. 6-9290 Door Assembly, Inspection (Wing Flap Controls)
The circled-V inspector's stamp shows it's from a Lockheed Vega-built B-17.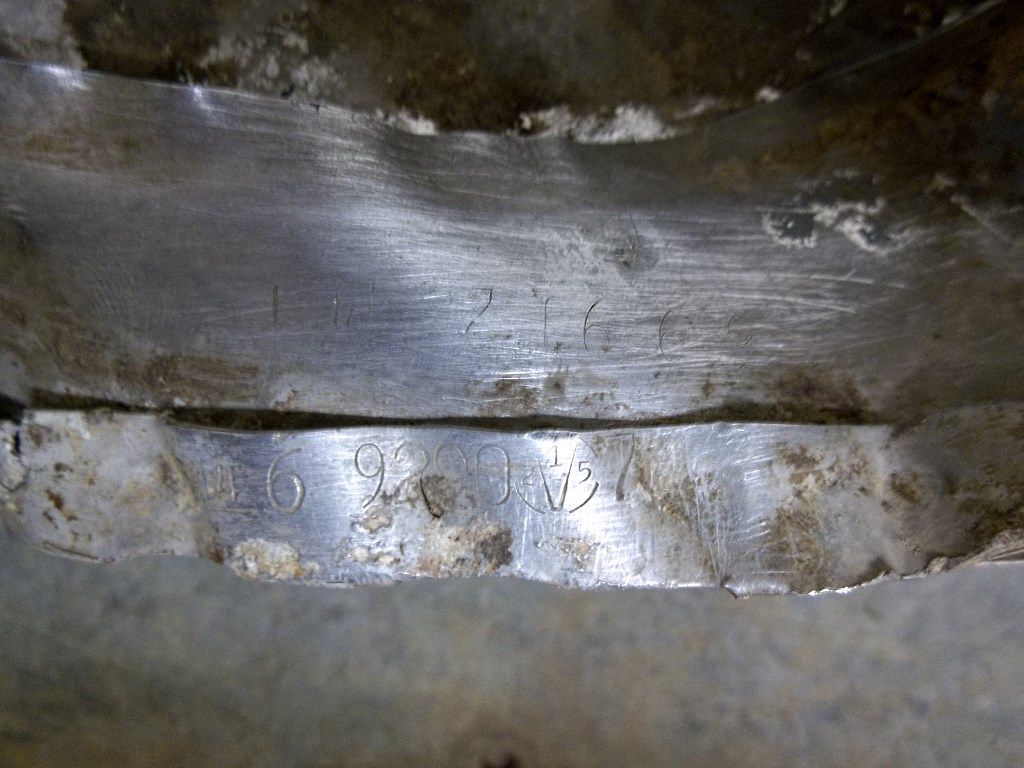 Page from the B-17G Illustrated Parts Catalog showing the location (4 under each wing)
Page from the B-17G E&M Manual, showing their overall locations:
Now on display in my office.