I'll start this section off, not with buildings for a change, but with something else completely......Drem Mk2 airfield lighting system remains.
Here's one of the many dirt-filled holes to be found around the airfield, the fitting long gone as usual.
Sometimes you get lucky, and find a broken one in place, in this case a T1 Taxiway Lamp: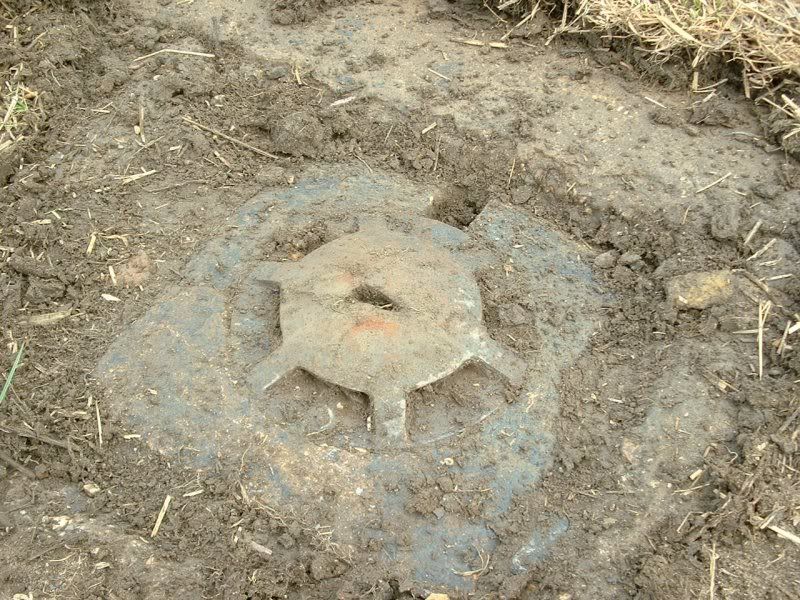 And sometimes you get REALLY lucky, and find an intact one, albeit filled to the brim with soil.
Chances are, if you do find one, it's completely smashed.
It's always worth looking in the hole though. You might find something like this........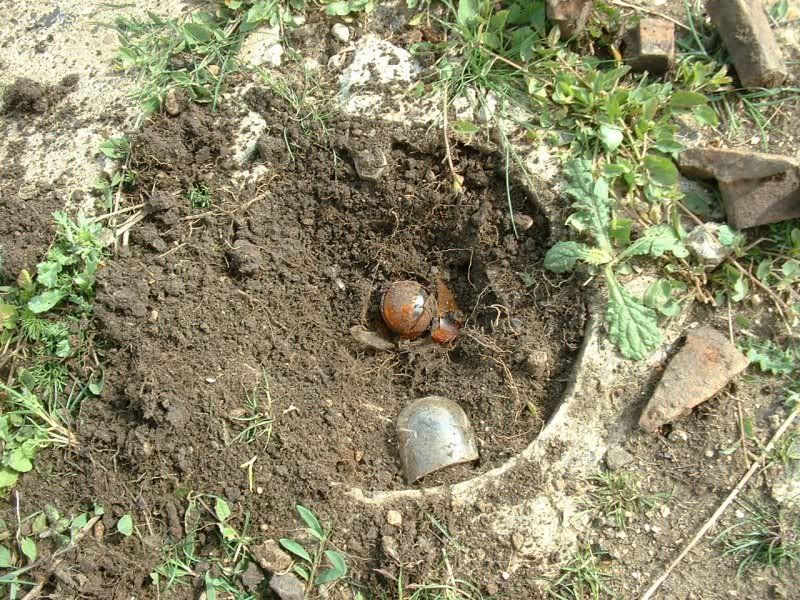 Who likes jigsaw puzzles?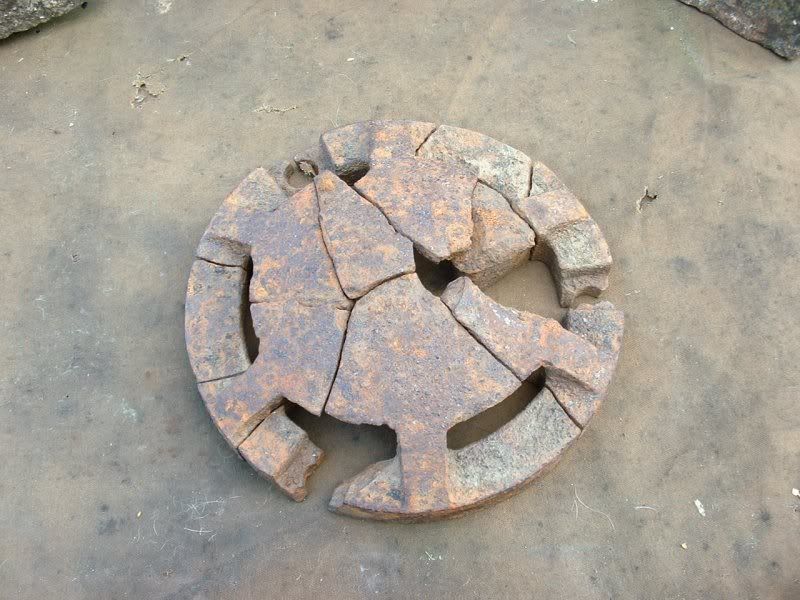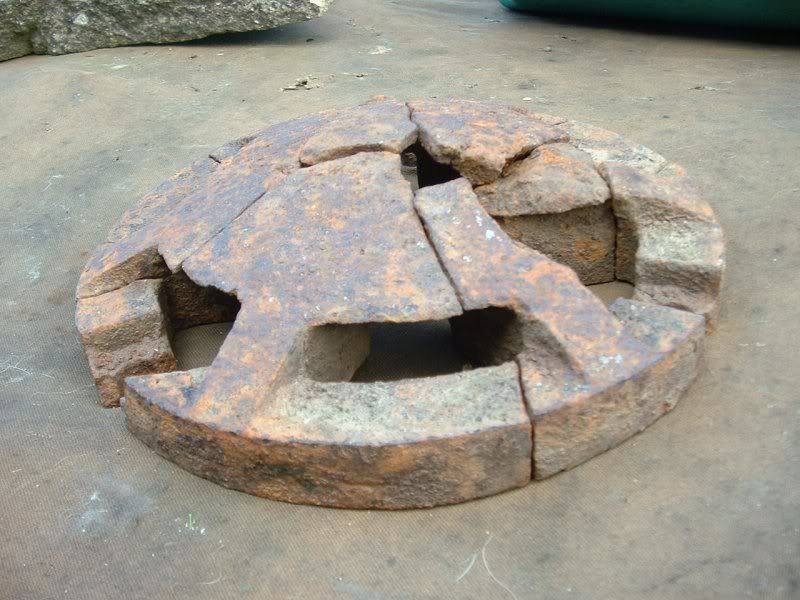 Remember those bits of broken orange and clear glass from above?
On the Drem Mk2 system, orange filters were used in the light fittings spaced 150' apart along the outer edge of the perimeter track, blue filters for the inner edge and to dispersals.
Onto what remains of Runway 2..... a mere 25' wide strip.
More holes.......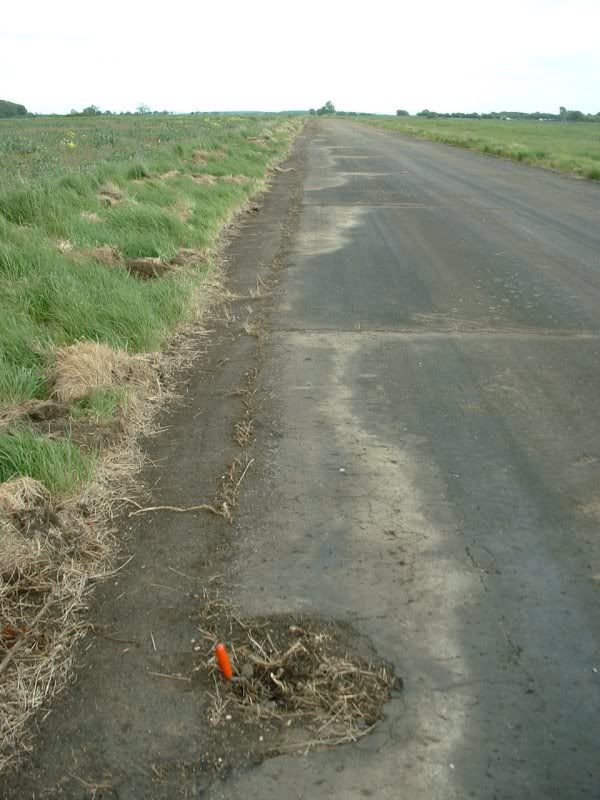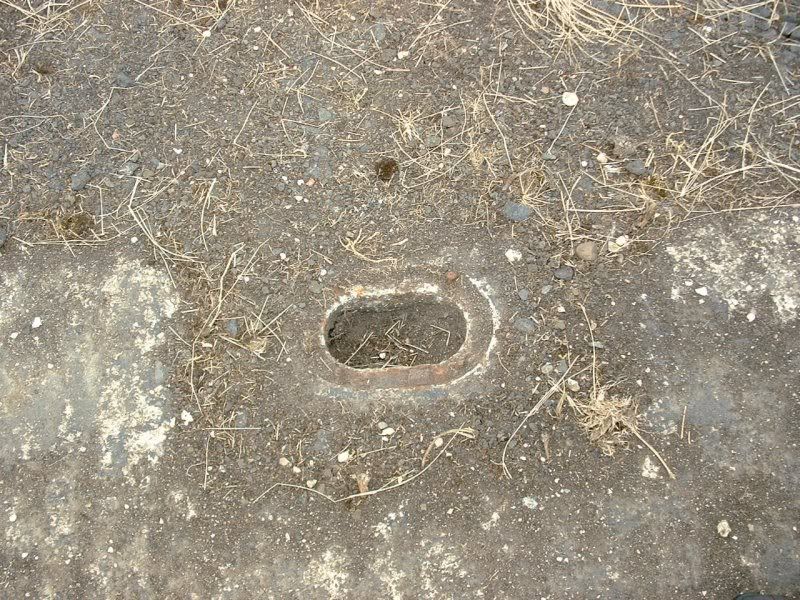 The oval shape identifies these once held C6 Flarepath Lights, 300' apart along the sides of the runway.
And a little something found lying in the dirt on the way back to the car: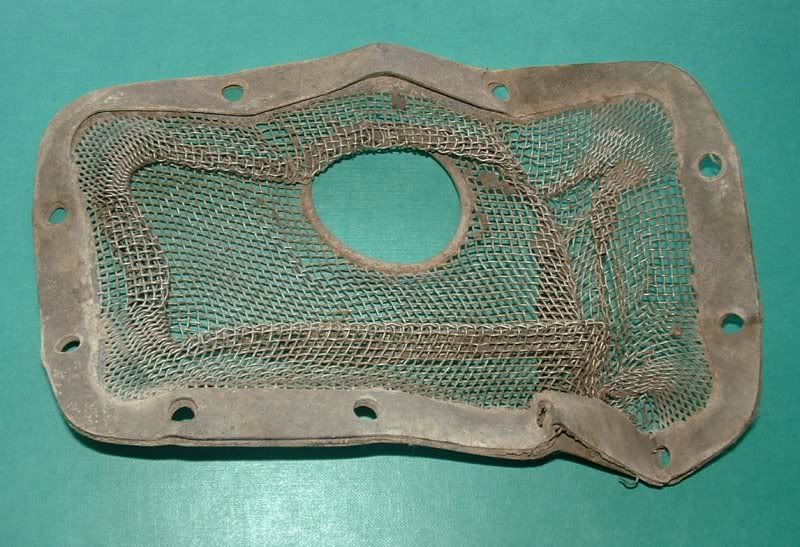 It's a filter from a Bendix Stromberg PD-12H2 carburettor, as fitted to Wright Cyclone R-1820-97 engines on B-17s.
A more intact (if a little dirty) example can be seen below, on one of Texas Raiders' engines during rebuild.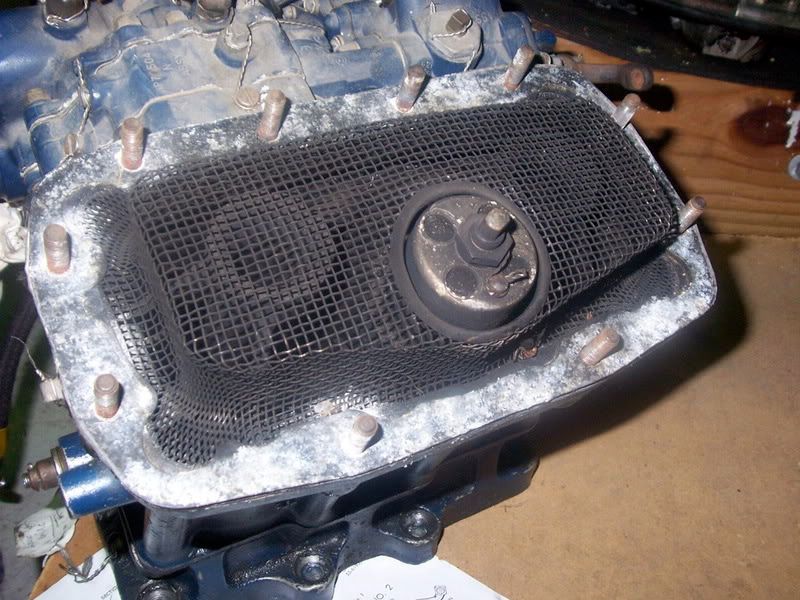 TTFN,
PB